As an online seller, your ultimate goal is to attract new buyers. With Google shopping you can catch real customers by getting your product before shoppers right when they need it.
Being the largest search engine in terms of traffic, Google is an amazing way to make buyers aware of your product at the moment when their interest is at its peak.
In this article, we'll take an in-depth look at what Google Shopping is, how it works and how you can use it to drive your sales.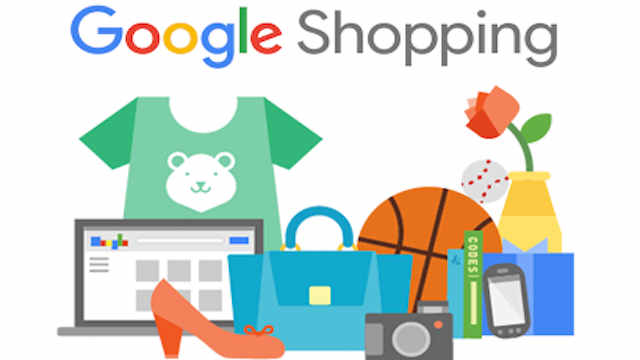 Google Shopping is a dedicated shopping search engine from Google. Shoppers can use it to search for products for sale from online merchants.
These search results also show up in the form of image ads in regular search when someone searches for a product. This makes it easy for shoppers to compare offers from different vendors.
For example, take a look at the search results for the term "speakers":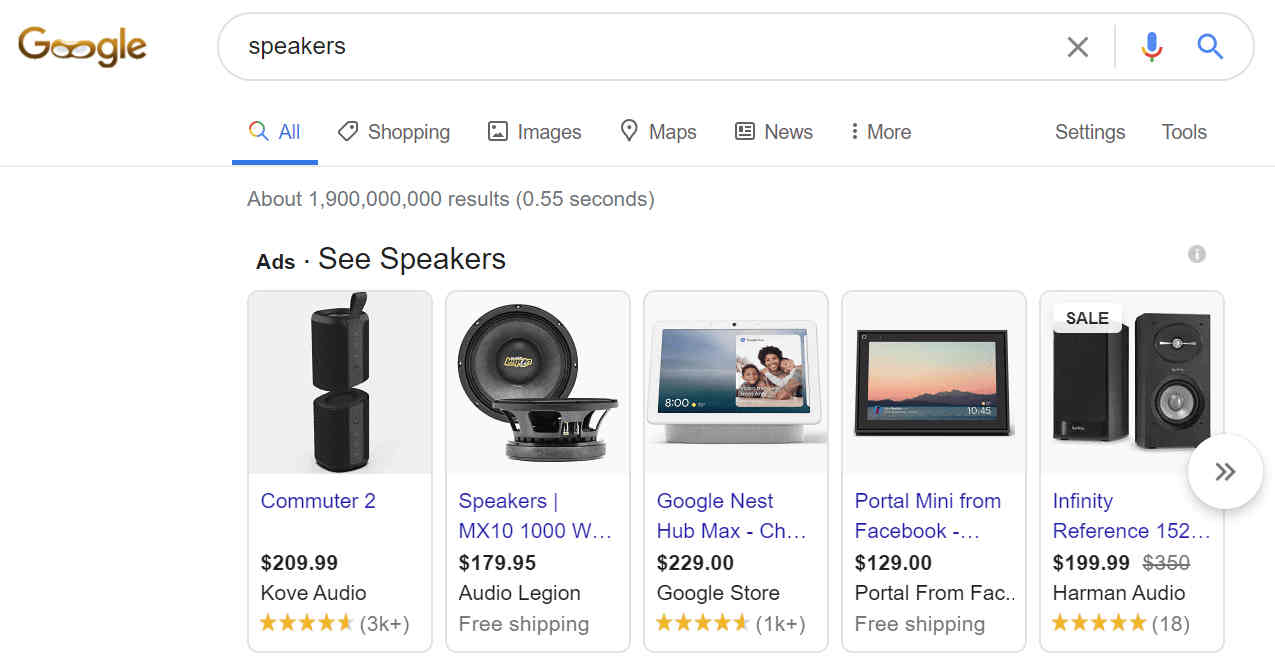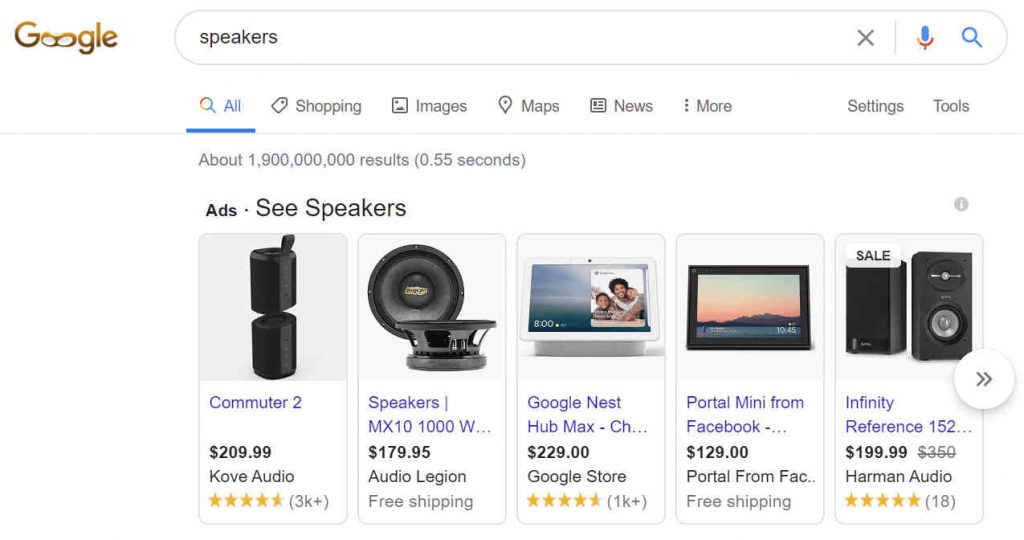 f you click any of the search results, you'll be taken directly to the merchant site.
Unlike regular search, there are no "organic" results in Google Shopping. Every product you see was paid for by an advertiser to show up for that query.
Retailers list their products on Google Shopping to show up on search results.
In fact, they have the option to upload their entire inventory and start shopping campaigns so that the right product is shown to the right buyer.
Google promises that putting up your products on its platform "makes the world your storefront". This enhanced visibility gives you access to millions of customers.
Like AdWords, you will have to pay for each click but unlinke add words shich charges for a click to your store you are getting a targeted click for a specific product. The odds of the visitor buying that specific product are much higher than with a generic click to the store.
Google handles over 90 billion search queries every month.
And with 35%of all shoppers starting their product search on Google, you can't afford to not have your product on Google Shopping. Just take a look at the number of searches for a popular product like "Bluetooth speakers":

A top listing for this keyword can drive thousands of targeted visitors to your store.
The top organic result (i.e. non-paid pages) in SERPs has an average click through rate of 31%. The second and third results get around 14% and 9% of the clicks respectively.
However, since the Google Shopping results are displayed before organic results, they get a bulk of clicks for a query. The visual nature of the results (i.e. they include product images) and actual prices/offers further increases the CTR.
In fact, for most popular product queries, you can't even see any organic results above the fold.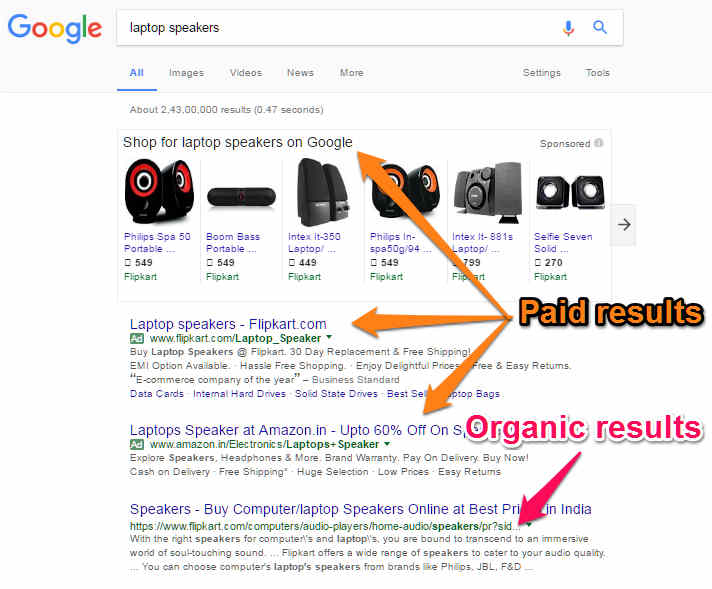 If you want targeted traffic from product queries, you will have to advertise on Google Shopping.
As an online seller, you don't want any kind of traffic; you want traffic that actually buys from you. Simply inflating pageviews doesn't do you any good. You want visitors who are actively searching for a product you're selling.
This is what makes Google Shopping a gold minee for e-commerce stores.
When a shopper searches for "Bluetooth speakers under $100", he isn't doing it for casual browsing. The exact nature of the search means that he is actively looking for Bluetooth speakers that cost under $100.
Advertising on Google Shopping gives you access to far more targeted traffic than any other medium. Why do anything else? You simply advertise on Google and have wallet-out shoppers in your store.
Contact us for the details on setting up a product for your store to Google.